Whiteout is drawn by cartoonist Oren Otter.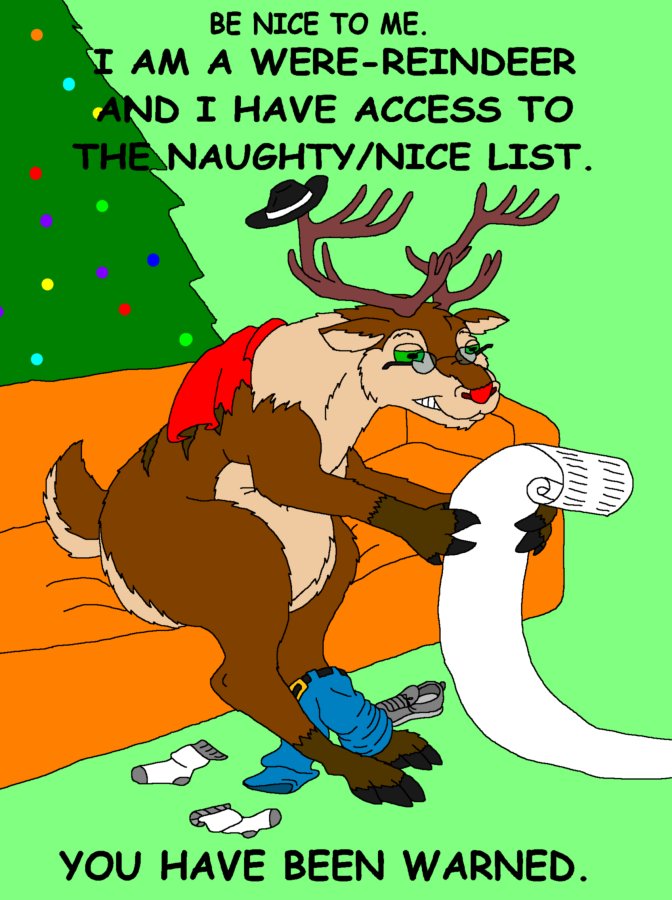 Oren Otter is the author of numerous webcomics and co-author of Room For One More with his wife, Fnaire. At the time of this writing, Oren is working on his doctorate in the field of species transformation. Oren is well known for his numerous stories involving transformation, as well as creating transformation-themed hypnosis routines which he shares at The Transformation Parlor, asking nothing but recommendations in return.
Oren is a Christian, an ordained minister, father of six, teacher, linguist, musician, and owner/operator of ROVR radio.
Oren is also an alter, meaning he is part of a split personality system, and seeks to improve the way alters are viewed by society.
Oren prefers to relate to the public using his fursona, a fuzzy brown otter. The interesting thing about this fursona, however, is that Oren is a were-reindeer and transforms into a rangifer volaris, or flying reindeer, whenever exposed to snow.
Credits include:
The Changing Workplace
Tommy and PJ
Castle Horsetooth
The Fluffles
Intense Stories
Webcomic U.
Otter Island