The First Light: Creation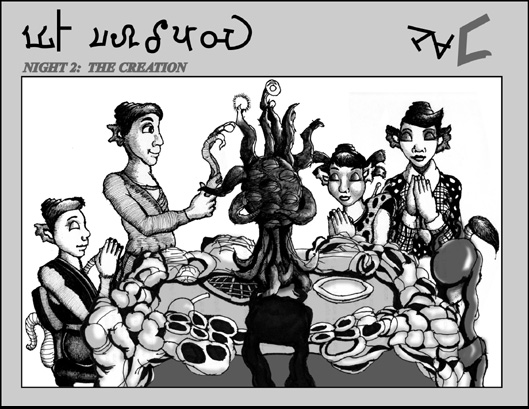 On the second evening of Lyuntaaz, the ritual cohage is blessed once more. The father blesses and lights the cohage. If he cannot be there, the mother or elder child should bless the cohage. The one blessing the cohage should pray a prayer similar to this:

Ponai chikhib boiene, bisa kuselo'h bripatnix de Nebbarbuj kai Cuchaf 4, bea briquke Exdasix kai Sahresk, kai gudaltza. Chikhib boiene, bisa kuselo'h jivo doyide bea zetaboxia daikiya Elekwozar.

Blessed are You, Ponai, who created the fires of Nebbarbuj and Cuchaf 4, the minor lights of Exdasix and Sahresk, and gravitation. Blessed are You, who formed all life from the amino acid pond of Elekwozar.