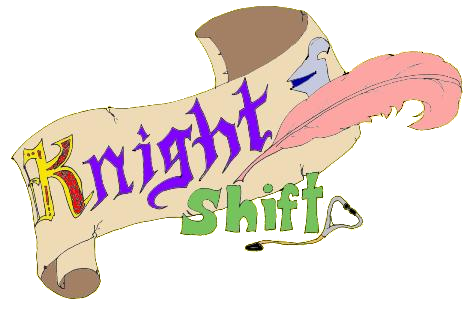 By Felice Folmer
Co-written with Oren Otter



Thou art questor number X to unearth the treasures of Knight Shift.

If you really liked Knight Shift, a small donation to keep it going would be met with thanks.


I do commissions, too!
---
---
Gaze into my crystal ball. What do you see?
I see a distorted face staring back at me!
Here's some more of my artwork for your enjoyment.

---
Faeries
Centaur and dragon
Alas poor Hamlet
Merpeople